Ulu Pandan Park Connector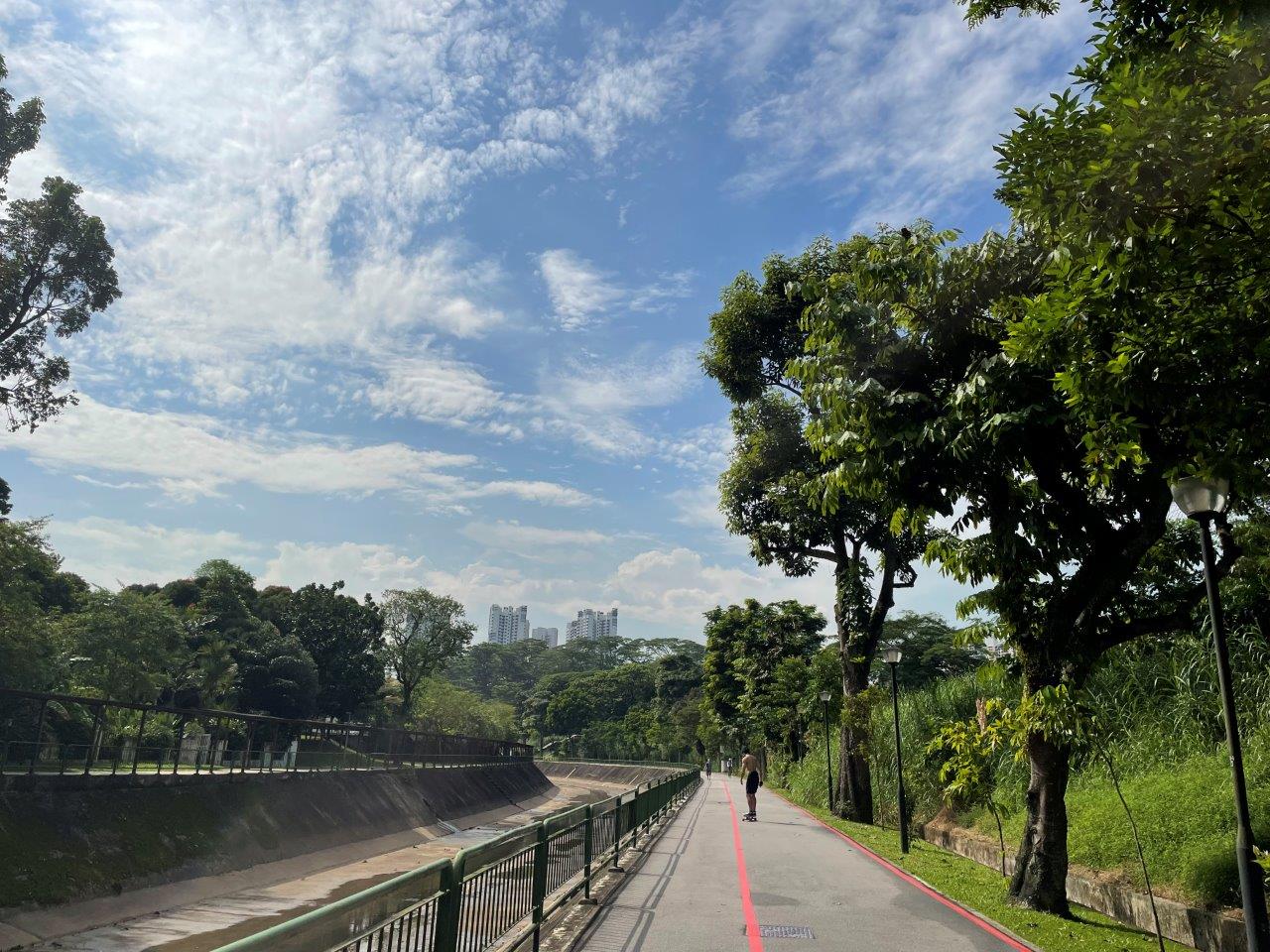 Ulu Pandan Park Connector
Starting from Commonwealth Ave West, Ulu Pandan Park Connector runs along both banks of the scenic Sungei Ulu Pandan through the Ghim Moh estate, Dover MRT station and the Holland Grove estate. Crossing Clementi Road, it links back to the river and goes along the Clementi, Sunset and Faber estates, before leading you towards Ayer-Rajah Expressway (AYE) and Boon Lay Way. Thereafter, continue to follow the Ulu Pandan Park Connector up north and it will eventually lead you to the Pan Island Expressway (PIE) and the start of Bukit Batok Park Connector, completing the 13.3 km loop.
Keep your eyes and ears peeled for the Red-Capped Woodpeckers, Kingfishers, as well as the White Egrets that might dart into the canal for a drink. Try to catch sight of the tall Grey Heron (Andrea cinerea) that wades slowly in the shallow waters of Sungei Ulu Pandan while using its bill to prey on fish. You might also catch sight of the magnificent Purple Neck Heron perching on the opposite bank of Sungei Ulu Pandan. Certain sections along the Park Connector are covered in lush greenery, providing a rustic charm.
During the flowering season of Tabebuia rosea, visitors will be welcomed by the colourful sight of other flowering trees such as Callerya atropurpurea and Saraca thaipingensis, which features yellow flower blooms on its tree trunk and branches.
Park Connector Information
|   |   |   |
| --- | --- | --- |
| Location | Ulu Pandan Park Connector starts at Commonwealth Ave West and runs along the Sungei Ulu Pandan Canal before ending at Pan Island Expressway. |   |
| Length of Park Connector | 13.3 km |   |
| Lighting Hours | 7.00pm-7.00am |   |
| Accessibility | Wheelchair users are able to access from various points such as from the International Business Park, Clementi Ave 4, Sunset, Holland Groves and Ghim Moh Link estates. By MRT: Alight at Buona Vista Station Exit C or Dover Station. |   |
| Get Directions | Click here |   |
Nearby Parks/Park Connectors
|   |   |   |
| --- | --- | --- |
| Pandan Gardens Park Connector |   |   |
| Jurong Park Connector |   |   |
| Bukit Batok Park Connector |   |   |