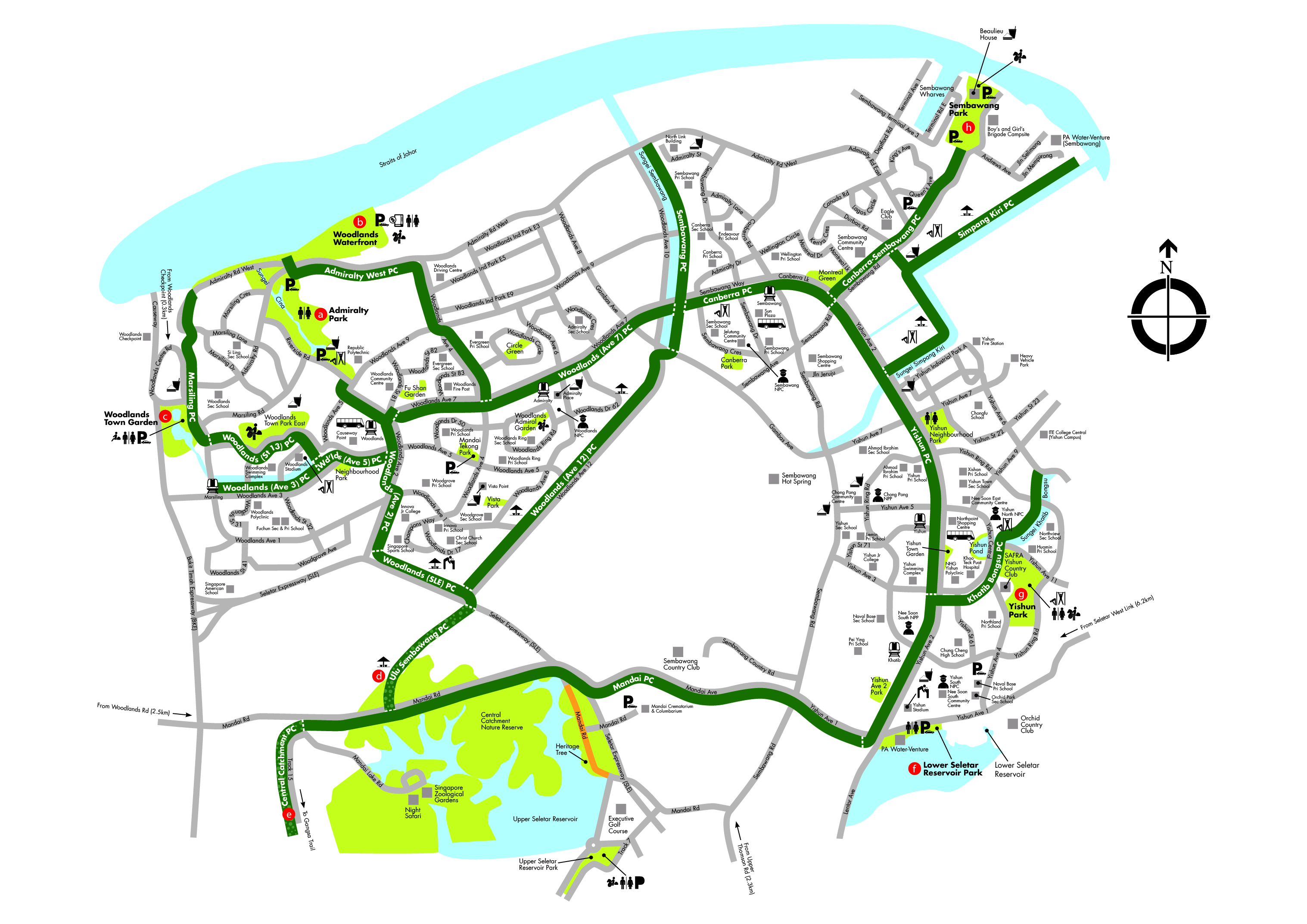 The 25-kilometre Northern Explorer Loop connects 11 parks and nature areas. including Woodlands Town Garden, Admiralty Park and the Woodlands Waterfront, and also links the towns of Sembawang, Woodlands and Yishun.
Dwelve into the midst of the island's thriving natural environments as you wander along green belts that connect the various parks. Seek out unique species of flora and fauna in their natural habitats. You can also visit places of rich heritage and learn about their colourful histories.
The Northern Explorer Loop promises ample opportunities for venturing off the beaten path. Let curiosity be your guide as you explore a world outdoors that is filled with fascinating discoveries.
For more information, download the brochure here: