With a large interlinking network of park connectors, you can easily park hop while indulging in various fun and recreational activities.
Feel the cool breeze as you navigate your way along the roads, picturesque rivers and canals that link you to the major parks in Singapore. Hop on a bicycle, put on a pair of rollerblades or simply jog along the park connectors and appreciate the myriad of sensory delights and adventures on offer.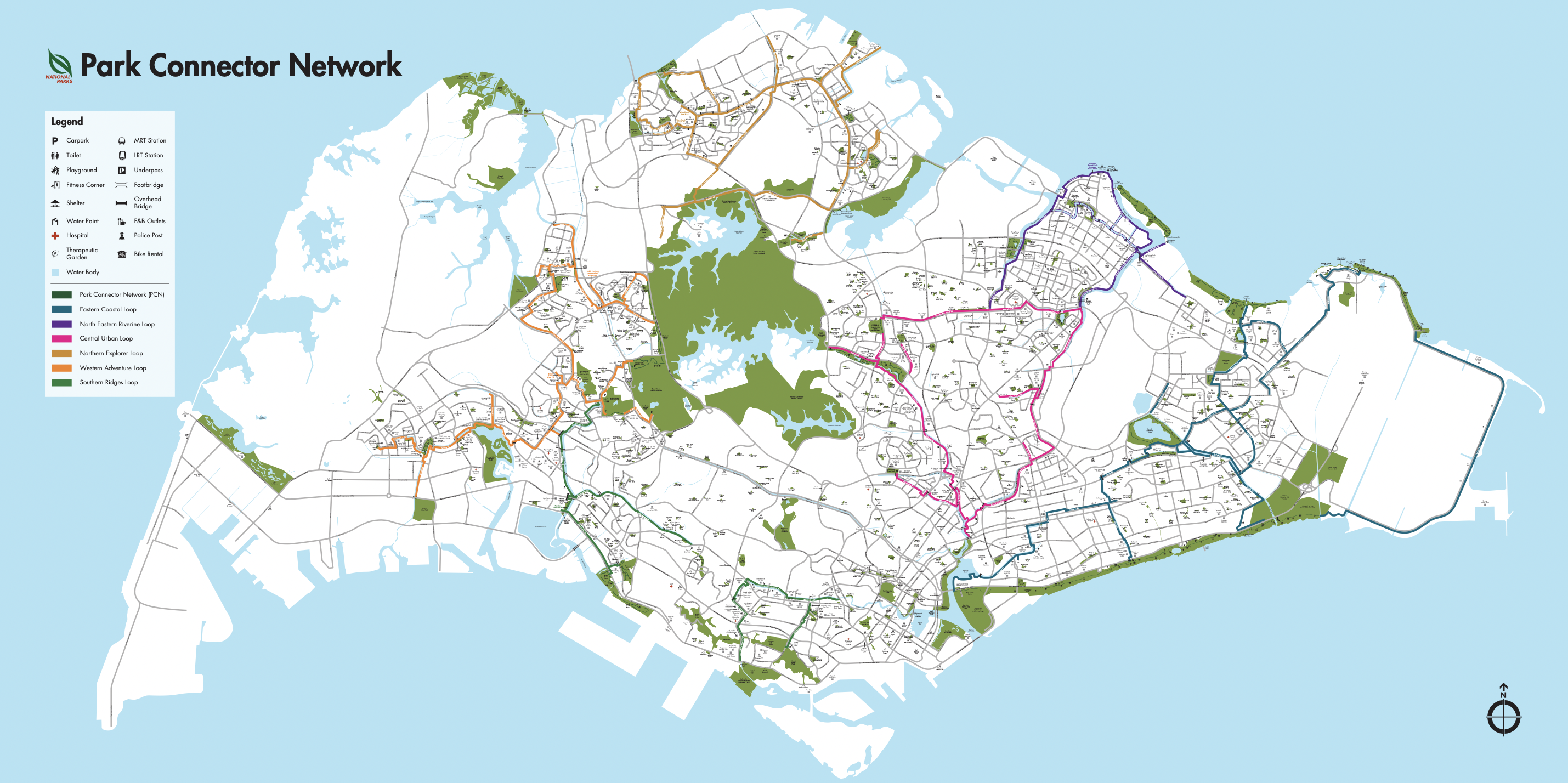 Download the full map here: Singapore PCN
Check out the various Park Connector loops in the next tabs!