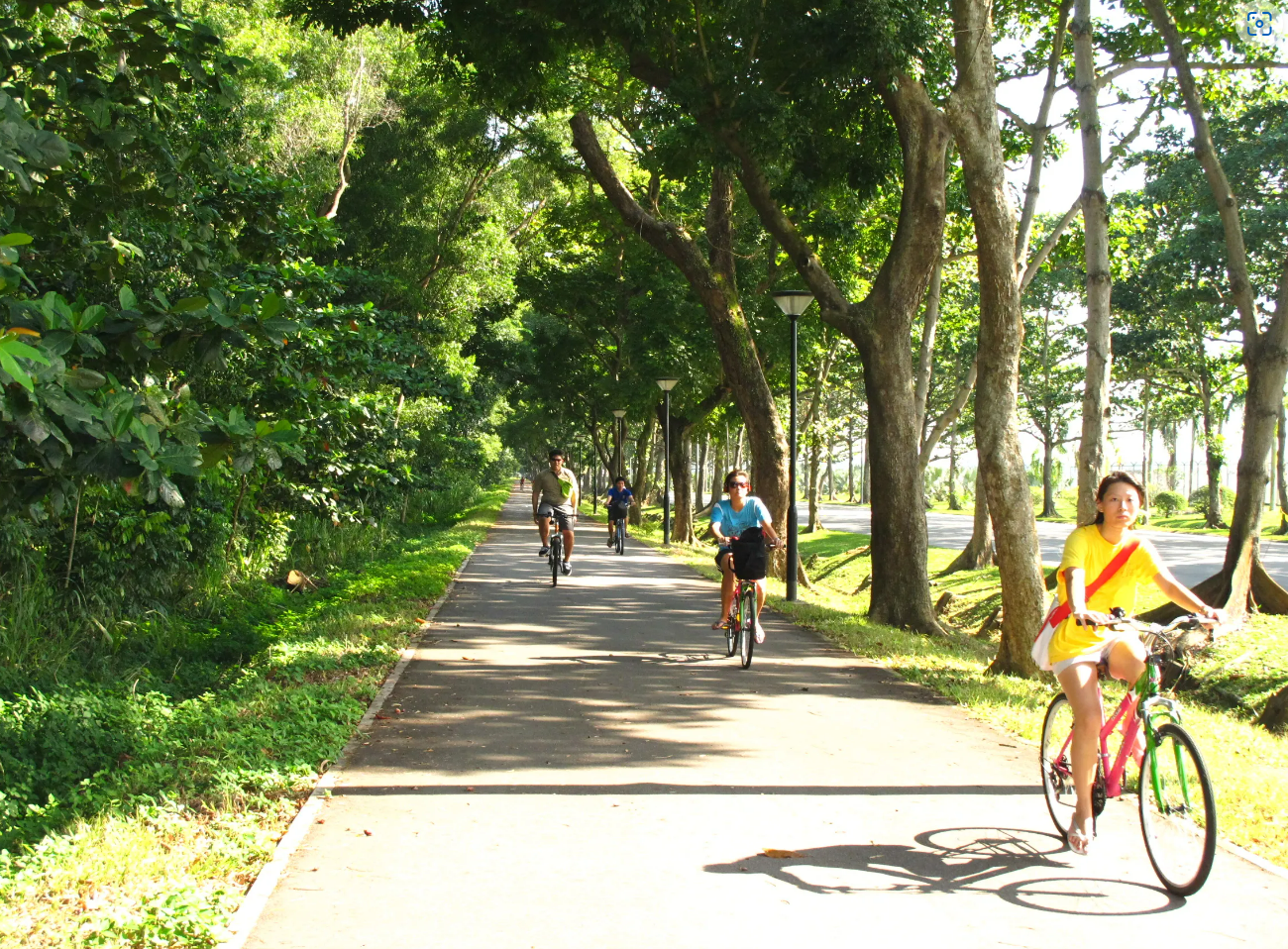 Coastal Park Connector
Coastal Park Connector starts from Changi Beach Park Car Park 7 and ends at East Coast Park. This 15km park connector runs along Aviation Park Road and Tanah Merah Coast Road, alongside the future Changi Airport Runway 3 and Terminal 5.
At the East Coast Park towards Coastal Park Connector next to Changi Coast Walk, you can take a leisurely stroll amidst the lush greenery whilst enjoying the cool sea breeze.
The Changi Airport Connector (link: https://www.changiairport.com/en/discover/changi-airport-connector.html) is a cycling and jogging path that features the Changi Jurassic Mile. It was opened by Changi Airport, and links the airport to East Coast Park and the Park Connector Network.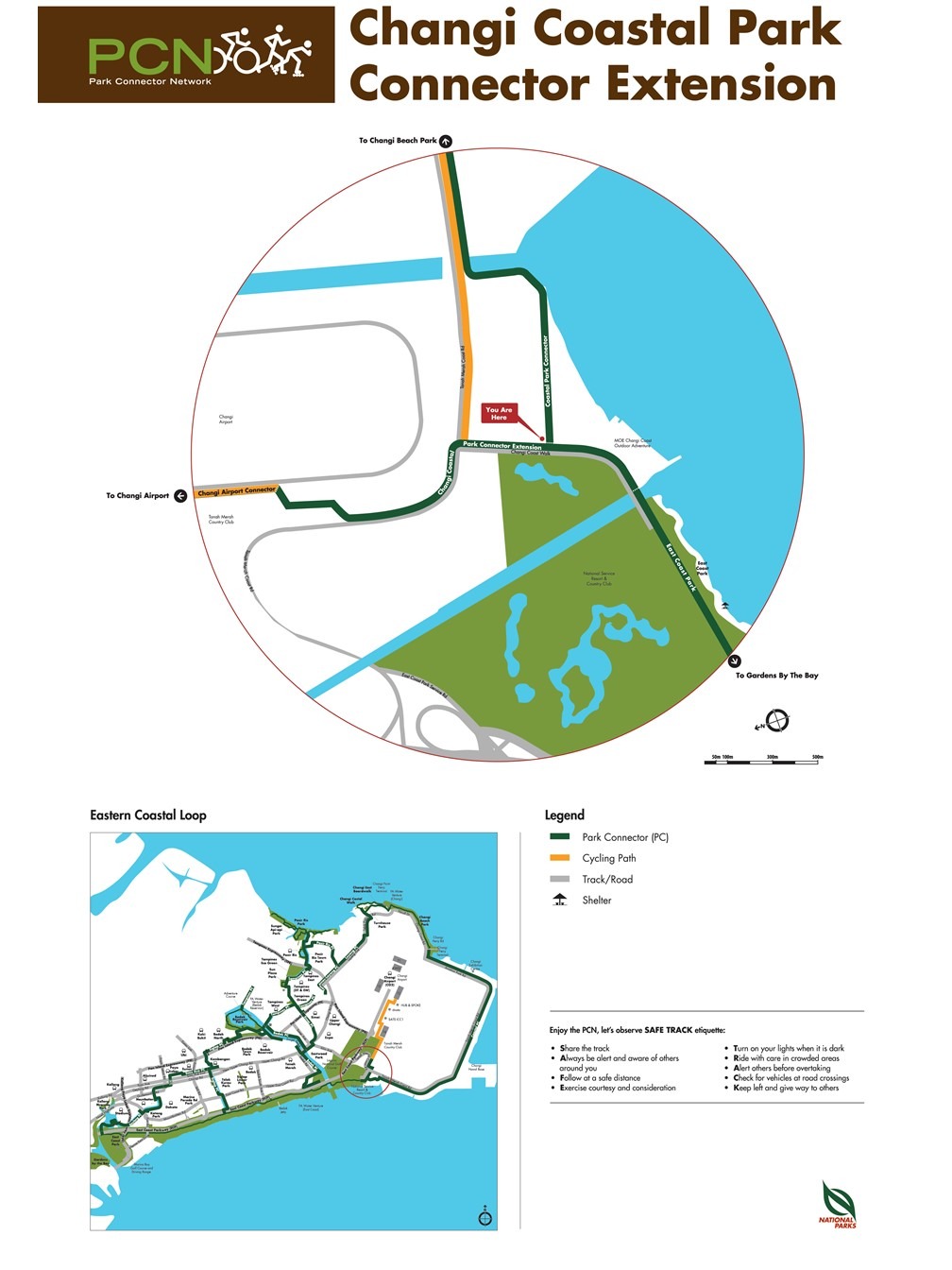 Park Connector Information
|   |   |   |
| --- | --- | --- |
| Location | Coastal Park Connector starts from Changi Beach Park Car Park 7 and runs along Aviation Park Road and Tanah Merah Coast Road before ending at East Coast Park |   |
| Length of Park Connector | 15.0 km |   |
| Opening Hours | 24 hours daily |   |
| Lighting Hours | 7.00pm – 7.00am |   |
| Accessibility | Wheelchair accessible |   |
| Bus Service | SBS Transit Bus Service 35 |   |
| Get Directions | Click here |   |
Nearby Parks / Park Connectors